...Extra, Extra!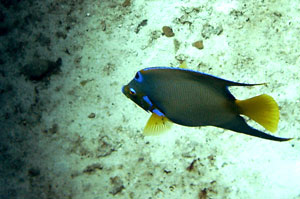 December 2017
Dear Tax Client;
With all of the talk of tax reform, the tax year 2017 has very little changes. The tax reform bill will go into effect January 2018 when it is passed. That being said, there are a few important issues that you need to be aware of.
The Affordable Care Act, or Obamacare, is still in effect. I need to know if you had insurance all year or not. If there were any months that you were not covered, please let me know. The penalties are still in effect for 2017. If you received form 1095-A, 1095-B, or 1095-C please be sure to furnish them to me.
If you do not receive your form SSA-1099 listing your Social Security income for 2017, you can now obtain replacement forms on the Social Security website This is a new feature that was implemented in their latest upgrade.
If you had a home loan that was modified in 2012 and you refinanced in 2017, please bring me all the pertinent information. There may have been unpaid mortgage interest included in the modification that is now paid with the refinance.
Mortgage Insurance is no longer deductible. Your mortgage interest is still deductible like always.
If you contributed to hurricane relief for the victims of hurricanes Harvey, Irma, and Maria, you can deduct these contributions in addition to the normal standard deduction. Be sure to give me the amounts that you donated even if you do not itemize your deductions.
The amounts that you can contribute to your Health Savings Accounts are $2,600.00 for 2017 and $2,650.00 for 2018. This is an increase of $50/$100 over 2016 amounts.
If you are collecting Social Security before you reach age 66, you are allowed to earn wages of $16,920.00 for 2017 and $17,040.00 in 2018. Please pay close attention to these amounts because any wages earned over these limits will result in Social Security demanding repayment of benefits.
The new tax bill is going through Congress as I type this letter. I will be handing out information on this with your tax return. I will be sifting through it after the final bill is passed.
Please make your appointment before April 5, 2018 so I will have time to complete your return before the due date.
Sincerely
Janis D. Bufkin, EA