...Extra, Extra!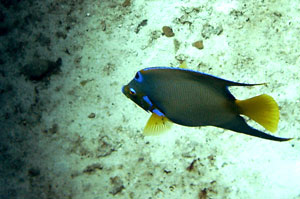 December 2016
Dear Tax Client;
As we wind down 2016, I am once again sending out organizers and some tax highlight information to help get you started for your tax information gathering. This may have been a year full of changes politically, but not so much regarding taxes.
Partnership and S-Corporation tax returns are now due on March 15th. Before you get excited that you will be receiving your K-1s from your partnership investments early, the companies will probably file extensions, and you will be receiving the K-1 forms when you usually do.
Social Security sends out their year-end forms, SSA-1099, in January. If you don't receive one, or you lose the form, you can go online to www.ssa.gov/myaccount. You can create an account and print out the form from there.
Starting with 2016, if you are taking the education credit, you have to furnish me a 1908-T form. I cannot complete the schedule without it. If you have not received it, your child can go online and print it out. I am now required to verify the portion taken for books and supplies. Please bring in all your receipts, or copies of the receipts, for these expenses. You can no longer tell me "Oh, they were around $500.00." I have to have proof. Computers are not allowed unless required by the college.
Due to the number of fraudulent tax returns that have been filed claiming refundable credits, I now have to fill in a Paid Preparer's Due Diligence Checklist. If you have on your return the Earned Income Credit, Child Credit, or the refundable education credit, I will be going over this checklist with you before I can complete your return. If you had any of these credits on your 2015 tax return, the check list is included in your organizer.
If you installed solar on your home through the HERO program and are making the payments through your property tax bill, please bring in you property tax bill. The property taxes are deductible, as always, but the loan payments for the solar are not. I will need to be able to break apart your payments.
There has been a reduction in a couple of the mileage rates. The rate for business miles is sown to 54 cents per mile. The mileage rate for medical mileage is at 19 cents this year. The charity mileage rate remains unchanged at 14 cents per mile.
The Sales Tax deduction has been made permanent. So if you bought a vehicle, or something large, be sure to let me know what you paid in sales tax.
Due to the rising costs of doing business over the last 6 years, I will be raising my fees $10.00 per return. As always, my fees include both the Federal and State returns and the electronically filing of those returns. I never charge extra for e-filing as some other preparers do.
Sincerely
Janis D. Bufkin, EA